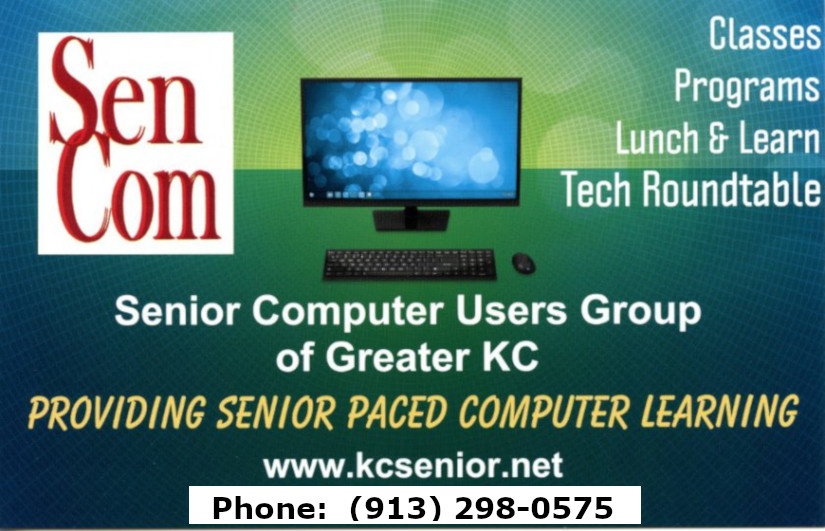 ---
.
Android SIG
Oak Park Library
9500 Bluejacket St
Overland Park, KS 66214
Large Meeting Room
Wednesday, May 25, 2022, 2:30 – 4:00 pm

Note: This will be a hybrid meeting. Join in-person or remotely using the Free Conference Call as referenced in the Revised Virtual Meeting Procedure shown below.
I will try to be online at 2:15 pm in case any of you would like to chat before the meeting. I'm looking forward to meeting with you and would appreciate any questions that you can get to me early. If we run out of questions, we can discuss our favorite Android apps. I can't wait to hear what yours are.
Looking forward to seeing you on Wednesday,
Bob Bowser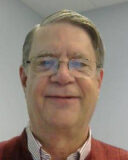 Bob Bowser convenes the Android SIG
(785) 608-4904, bobbowser.rdb@gmail.com
---
Revised Virtual Meeting Procedure:
We miss seeing our members. If you have been having problems joining our virtual meetings using Free Conference Call, please contact a Board Member and one of us will work with you prior to the meeting you are interested in joining. Board Members' email addresses and phone numbers are under the "About Us" tab of SenCom's website.
QUICK ACCESS TO A SENCOM MEETING
If you have the FreeConferenceCall (FCC) app, please start the app to join our meeting with audio and video. If you do not have the FCC app and do not want to install the FCC app, please click on this link below to enter the virtual meeting, and participate with audio only (your picture will not be available to anyone):
https://www.freeconferencecall.com/wall/sencomuser00/viewer
You will still need to tell Free Conference Call to use the audio either on your computer or through a separate phone call. If you are using the FCC app on a computer, smartphone, or tablet, turn on your video by clicking on the video camera icon so that we can see you. On a phone or tablet, you may need to tap your screen to see the icon.
Here are the complete instructions for our virtual meeting procedure:
We are using a service called Free Conference Call that allows all of us to be on at one time through video/audio conferencing or just audio conferencing. If you have a camera and speakers on your desktop computer or a laptop computer with a camera and speakers, you will find that using your PC or Mac computer along with the FCC app will probably give you the best experience. To use your computer to conference into the meeting, follow the instructions that I have assembled in this PDF:
Using your computer to access the Free Conference Call (PDF)→ (Revised)
Also available on our Free Conference Call page→ (Revised)
When using the Chrome browser to access a video conference, you may see a message that your browser has blocked access to your camera or audio. Look at the icons at the top right area of your browser for an icon with a red X like the following:

Click on the icon and then click on the button to allow access and then click the Done button. If the red X does not disappear after a few seconds you may need to refresh your browser by clicking on the icon near the top left of your browser that looks like the following:

The settings for the site will be saved in your Chrome browser Privacy and security settings so you will not need to do this the next time you access the site.
Although Chrome is the preferred browser, others have used Firefox without any problems.
For those who wish to use their Android devices (either tablet or phone), we are using an app called FreeConferenceCall that you can download from the Google Play Store (note that there are no spaces in the app name). Bob Bowser has assembled a set of instructions that you can print and follow to join the meeting:
Using your Android device to access the FreeConferenceCall (PDF)→
Apple iPad/iPhone users can find the same app (Free Conference Call) on the Apple App Store. Installing and using it should be very similar to the Android instructions above.
#
---
---
MAY 2022
WEDNESDAY WORKSHOPS
.
May 25, 2022, 11:00 am CT
Adding NAS to your Router and
the meaning and use of IP addresses and port numbers
John Krout, Presenter & Newsletter Contributor
Potomac Area Technology And Computer Society VA
Register for this workshop here:
https://forms.gle/13FtGLaXuC78v8FD9
Registration closes at 8:00 pm on 5/24/2022
This presentation introduces the concept and utility of Network Attached Storage (NAS) for home local area networks (LAN) by connecting any USB drive to the USB port on a home router. This can be any portable storage device, such as a flash drive, USB solid State Device (SSD), portable hard drive, and storage that requires AC power. You might wonder how storage can be connected to a home LAN and shared instead of connecting to a computer. Just about any router, including a USB socket, can act as the LAN connection for storage. Not all routers include a USB socket, but many current routers do, and some routers even have a second socket for more storage or for connecting a USB printer to the network. This presentation will show an example of a router with a USB socket and the steps for preparing storage to be connected to a router. Also, the presentation shows how to find and use the router-connected NAS using Windows File Explorer, Apple's File app on iPhones and iPads, and the Samsung My Files app for Android devices.
After the presentation has been completed, if you are someone that is using a network-attached storage (NAS) device in a similar way as John, please share with us (and the other attendees) what you are doing so we get other ideas of what can be done.
After you register, you will see one of these pop-up registration acknowledgments:
.

---
---
We need volunteers to help our board members and to fill two positions: Programs and Education. We also need help with Publicity. If interested, please email me or another Board Member. Our email addresses are on the "Board of Directors" page under the "About Us" menu.  Remember, this is your organization; please help us keep it healthy and growing.
LITTLE OR NO COMPUTER SKILLS REQUIRED. 
Lou Risley, (913) 298-0575 or sencomprez@gmail.com

•  CDC is Closely Monitoring the Coronavirus Outbreak →
•  Google's Coronavirus Website →

---
---
GEEK FREE
By Joe Callison
21 May 2022
Computer Lifecycle
Support for consumer computer hardware and software used to be typically 10 years, because that was the normal contractual requirement in business and government purchases, which drove the need for stocking replacement parts and repairs and for software updates. In recent years this has changed, probably because of the explosive growth of the consumer electronics market. Now support for consumer products can be as short as the warranty period.
Computer operating system versions from Microsoft and Apple used to be supported for about 10 years, which was also about the time between new releases. Currently, releases of new versions (or feature updates) occur annually, and it has become common to support previous versions for only a few years after a new version is released, except for Enterprise and Education versions that are still supported for longer periods. Certain industrial and commercial specialized applications are still supported for a full 10 years.
The following is some information from the web regarding operating system support by Microsoft and Apple as of May 2022. The end of support is important to know because of the increased security risk of running software that is not receiving regular updates.
From Windows 10 Home and Pro – Microsoft Lifecycle | Microsoft Docs:
From Windows 11 Home and Pro (Version 21H2) – Microsoft Lifecycle | Microsoft Docs:
From Get Windows 11 for Your Compatible PC | Microsoft (frequently asked questions):
Windows 11 Free Upgrade from Windows 10
The free upgrade offer does not have a specific end date for eligible systems. However, Microsoft reserves the right to eventually end support for the free offer. This end date will be no sooner than October 5, 2022.
Windows 10 Free Upgrade from Windows 7
For the Windows 7 holdouts, you might be interested to know that I just upgraded a laptop to Windows 10 this month with no problem. I suspect it will continue to be possible until the Windows 10 end date.
Apple macOS (from macOS | endoflife.date)
Computer Hardware
The computer equipment that runs the operating system has a limited lifecycle also. New operating system versions or updates take advantage of new hardware features available. Older hardware will not be able to run the new features and at some point may not be able to run the operating system at all when the updates are no longer designed for or tested on the older hardware. The hardware manufacturers may also not update drivers for older hardware to operate on new operating system versions. In general, you can expect hardware to be supported by the software for about 6 to 8 years. By then it is getting way behind the current technology and is prone to failures that may no longer be repairable.
#
---
FOR~GO
(For Geeks Only)
By Joe Callison
18 November 2021
A Trip Down Memory Lane
Sometimes we would like to have an old program or need an older version of a program to access files that we have or maybe just for nostalgic reasons. There are several websites that are repositories for old software that can be downloaded from them. There are also user groups that you can become a member of and have access to copies of old software contributed by members. Some of the software for installation of a program or operating system may or may not require you to have an existing software license to be able to run it. The following links provide information on some of the available sites for old software:
The 10 Best Sites to Download Older Versions of Software
List of websites to download old version software for Windows PC
Macintosh Repository: Old Mac Software Archive
Internet Archive: Digital Library of Free & Borrowable Books, Movies, Music & Wayback Machine
Download old PC games for DOS and Windows
VETUSWARE.COM – the biggest free abandonware collection in the universe
If you search the internet for other software repositories, almost all results will be for sites used by software developers to store their work, such as GitHub. Search instead for old software, old software repositories, old software archives, or abandonware.
In order to run old software on a modern operating system, you may need to run it in a virtual machine, which is software to emulate another computer system. Software to create a virtual machine is available from VMware, Parallels, VirtualBox, Hyper-V, DOSBox, and others. Otherwise, you could use an old compatible computer that still functions.
Best virtual machine software of 2021
Beginner Geek: How to Create and Use Virtual Machines
---
---
Google Fiber
City of Shawnee:
Parks & Recreation Department
Johnson County Library:
Central Resource, Oak Park
---
---
SENCOM IS A NOT-FOR-PROFIT KANSAS CORPORATION
UNDER THE IRS 501(C)(3) RULES

---
---