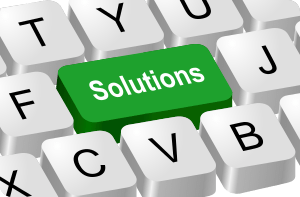 Senior Techies SIG
Central Resource Library
9875 W 87th Street
Overland Park, KS 66212
Conference Room 01

Wednesday, December 13, 2023, 2:30 ~ 4:00 pm
---
Note: This will be a hybrid meeting. You can join in person or remotely using the Free Conference Call as referenced in the Revised Virtual Meeting Procedure shown below.
---
Joe Callison convenes the Senior Techies SIG
sencommember00@gmail.com
(913) 229-4684

---
Revised Virtual Meeting Procedure:
We miss seeing our members. If you have been having problems joining our virtual meetings using Free Conference Call, please contact a Board Member, and one of us will work with you prior to the meeting you are interested in joining. Board Members' email addresses and phone numbers are under the "About Us" tab of SenCom's website.
QUICK ACCESS TO A SENCOM MEETING
If you have the FreeConferenceCall (FCC) app, please start the app to join our meeting with audio and video. If you do not have the FCC app and do not want to install the FCC app, please click on this link below to enter the virtual meeting, and participate with audio only (your picture will not be available to anyone):
https://www.freeconferencecall.com/wall/sencomuser00/viewer
You will still need to tell Free Conference Call to use the audio either of your computer or through a separate phone call. If you are using the FCC app on a computer, smartphone, or tablet, turn on your video by clicking on the icon of a video camera so that we can see you. On a phone or tablet, you may need to tap your screen to see the icon.
Here are the complete instructions for our virtual meeting procedure:
We are using a service called Free Conference Call that allows all of us to be on at one time through video/audio conferencing or just audio conferencing. If you have a camera and speakers on your desktop computer or a laptop computer with a camera and speakers, you will find that using your PC or Mac computer along with the FCC app will probably give you the best experience. To use your computer to conference into the meeting, follow the instructions that I have assembled in this PDF:
Using your computer to access the Free Conference Call (PDF)→ (Revised)
Also available on our Free Conference Call page→ (Revised)
When using the Chrome browser to access a video conference, you may see a message that your browser has blocked access to your camera or audio. Look at the icons at the top right area of your browser for an icon with a red X like the following:

Click on the icon and then click on the button to allow access and then click the Done button. If the red X does not disappear after a few seconds you may need to refresh your browser by clicking on the icon near the top left of your browser that looks like the following:

The settings for the site will be saved in your Chrome browser Privacy and security settings so you will not need to do this the next time you access the site.
Although Chrome is the preferred browser, others have used Firefox without any problems.
For those who wish to use their Android devices (either tablet or phone), we are using an app called FreeConferenceCall that you can download from the Google Play Store (note that there are no spaces in the app name). Bob Bowser has assembled a set of instructions that you can print and follow to join the meeting:
Using your Android device to access the FreeConferenceCall (PDF)→
Apple iPad/iPhone users can find the same app (Free Conference Call) on the Apple App Store. Installing and using it should be very similar to the Android instructions above.
---
---
The Senior Techies are a small group of Senior Citizens who desire to improve their computer skills and to help others who have little knowledge of computer basics. SenCom members that seek to discuss computer and/or technology issues in a smaller group setting are encouraged to attend. The Senior Techies SIG always meets on the 2nd Wednesday of the month.

---
---
Past Presentations:
9 August 2023
How to Remove Local OneDrive Files Without Deleting Them (msn.com)

11 January 2023
What You Need to Know about the Federal Incentives to Go Electric. PDF→

14 December 2022
New and Useful Chrome Features
Chrome Version 108 New & Experimental Features (PDF)→
9 November 2022
Screen Sharing on Phones, Tablets, and Computers
Screen Sharing (PDF)→
12 October 2022
Downsizing Your Next Computer
Small Form Factor Desktop Computers (PDF)→
14 September 2022
Long Term Data Storage Methods (PDF)→
11 May 2022
Telephone Reverse Lookup (PDF)→
The Dream Of Password Free Authentication On The WWW (PDF)→
13 April 2022
Upgradeable Laptops (PDF)→
8 September 2021
Shopping for a New Television? – GEEK FREE→
13 May 2020
Here are some reviews of the new Malwarebytes Privacy VPN. They bring up some good points, mainly that it is too early to tell how well it is going to work compared with other leading VPN providers, and there is concern about the small number of servers presently available.
https://www.tomsguide.com/news/malwarebytes-privacy-vpn
https://www.gadgetguy.com.au/product/malwarebytes-privacy-a-new-paid-vpn-provider/?display=all
https://www.pcmag.com/news/malwarebytes-enters-vpn-market-using-wireguard-protocol
10 April 2019
♦ New tips I learned this week about using the current Windows 10 version.
♦ Demo a free version of a Chromebook. CloudReady: A Free Chromebook Experience
12 December 2018 ~ PDF→
♦ Has your computer been blocked from receiving the Windows 10 Version 1809 Update?
♦ How to sync laptop and Android contacts.
♦ How to send laptop photos to text phone numbers.
♦ Ideas to send email Christmas cards.