FOR~GO
(For Geeks Only)
By Joe Callison
4 January 2018
If you have ever tried to analyze the contents of the Windows Event Viewer to troubleshoot a computer, you should appreciate the value of the different views of events offered by the Reliability Monitor.
Start typing Reliability Monitor in the Search bar and you should see "View reliability history" as a Control Panel item show up in the search results. Running the Reliability Monitor produces a daily summary of events by categories and a reliability trend curve scaled from 1 to 10. Clicking on a particular day will list the events for that day, where you can also click to view technical details for each event.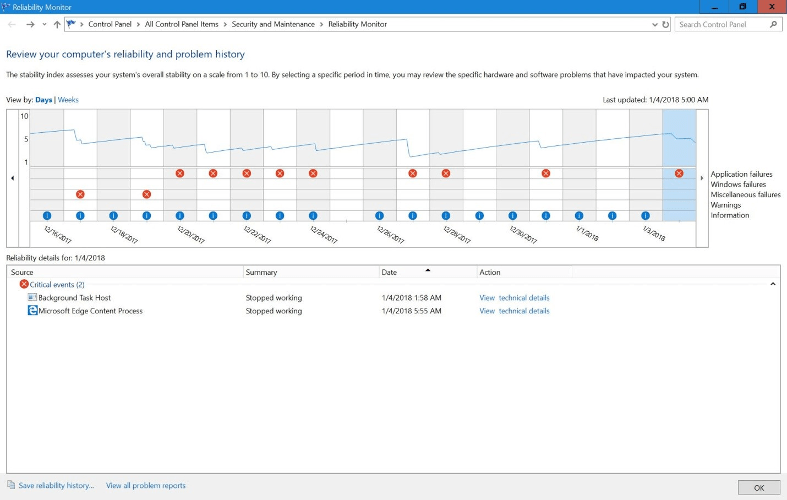 Switching to the view by weeks, you might be able to identify approximately when a change in reliability occurred and investigate any updates or newly installed programs or drivers that coincide with that time period as possible causes.
If there are no events shown, you may need to go to the Services app, scroll down to Windows Event Log, and make sure it is set to Running and Automatic. If the event logs have been deleted by a disk cleanup program, it will also have missing data. Change the settings in the cleanup program to exclude Windows Event Logs.